They come from all over the United States, but they share a common goal: bringing the love of Christ to our brothers and sisters in Haiti. We're pleased to introduce the current Board of Directors of Life Connection Mission, all of whom serve on a completely volunteer basis.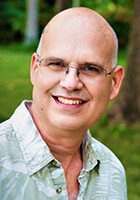 Treasurer & LCM Volunteer since 1999
Leon manages the financial and accounting side. Leon attends Oasis Fellowship where he's a deacon and treasurer. He's also treasurer for The Bridge Youth Center, which provides recreation and outreach to local youth. He lives in Ephrata, Pennsylvania, with his wife of 33 years, Roxanne. He has four children and ten grandchildren.
Contact Leon or (717) 468-5464
Administrator & LCM Volunteer since 2001
Dale has devoted himself to nearly every aspect of Life Connection Mission's operations since his first trip in January 2001. Dale owns a successful and family run landscaping and lawn care business. He brings over 30 years of business acumen, value in hard work, and passion for helping others to his mission role. Dale is a "career student"- holding various degrees in mathematics, landscape technology, and business management.  "I enjoy doing mission work and seeing how God works with various individuals to make a difference in other people's lives," says Dale. He lives in Germantown, Maryland, and is a member of Greenridge Baptist Church.
Contact Dale or 301-370-6426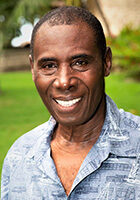 Vice President & LCM Volunteer since 2001
Jean was born and raised in Montroius and was instrumental in founding this mission that we know and love today. Jean is thankful and proud to bring much needed aid to his hometown village. He spends part of each year in Haiti, and a resident of Germantown, Maryland, where he is a manager and partial owner of Moyers Lawn Service and Landscaping. He currently attends Greenridge Baptist Church in Boyds, Maryland.
President & LCM Volunteer since 2008
Since Christie Anne began working with the mission in 2008, Christie Anne has hit the ground running as a fundraiser extraordinaire and manager of the mission's child/sponsor relations efforts. She is currently the principal at St. Patrick Catholic School in Rockville, Maryland; there she is committed to helping children develop and practice their faith. According to Christie Anne, her experiences with Life Connection Mission have provided opportunities to bring compassion and love for others into her school. She resides in Rockville, Maryland.
Contact Christie Anne or 301-518-4787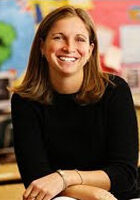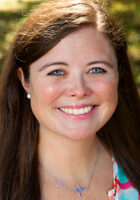 Social Media & LCM Volunteer since 2013
Megan fell in love with Life Connection Mission from the moment she arrived in Montrouis, Haiti in the summer of 2013. Since then she has been actively involved in promoting the work of the mission through social media. Her passion is LCM's community clinic, and she hopes to help continue its growth. Megan resides in Rockville, MD and is a nurse at Holy Cross Hospital.
"Each of us has different gifts, each of which came because of the grace God gave us."
Romans 13: 6
No board member is paid for his/her time or talent.