Educate a generation to help rebuild a nation.
One of Life Connection Mission's largest projects is the administration of Institution Educative Excellence De Montrouis. This is our "mission school" which currently educates nearly 500 children in Montrouis beginning in pre-school through 13th grade. The school was one of the first significant projects for Life Connection Mission. Its beginnings date back to the early 1990s when it was started as a small five room center to teach children at the elementary school level. Since then it has seen dramatic growth! We now have a total of 30 classrooms.
In the early days our school calendar ran on a split day with each student receiving 3-4 hours of instruction. However, in recent years to increase educational quality, the students now attend for a full 8 hours each day, and a wide variety of subjects are offered. At any given time a student may be studying literature, chemistry, history, physics, mathematics, etc. In fact, as part of our current curriculum, all students are taking French, Spanish, and even English courses in every grade! So don't be surprised when you come to Montrouis and our students are able to break the language barrier!
However, it's not just about academics at our school. We also focus on meeting other basic needs so that our children are cared for physically and emotionally. Our children are able to attend school with dignity and confidence. As part of the school experience, every child receives school books and supplies and two school uniforms. They are fed a nutritious meal for lunch each day (for many this is the only meal). We also attend to any significant medical needs they may have. They are given the chance to participate in sports (soccer is a favorite) and music. Children are taught hygiene, land stewardship, and education of the human body. Future plans include the addition of a trade school teaching lucrative skills such as sewing, electronics, mechanics, and other skills that our graduates can put into immediate practice to earn a living.
Finally, we are very committed to the children's spiritual development. Our mission church is located adjacent to the school. Each school day opens with prayer and includes a Bible study. We make every effort to incorporate Christian values and principles into the school curriculum.

Through distance learning we can keep the doors of opportunity open for our students while keeping our costs down. 

We believe that education is a critical first step in breaking the bonds of poverty and ensuring a brighter tomorrow for Haiti's youth.

We need to transform a piece of land between the new medical clinic and the rear of the school into a play yard for our children to safely play and away from classrooms.
Distance Learning Initiative
Given the financial and personal struggles that so many families are facing in this pandemic, we have all found innovative ways to do more with less.
Life Connection Mission is no different! We are revolutionizing the school program by enabling distance learning. We just need the proper instruction and materials. Just imagine the power that we unleash with tablets, expanded solar power and supported teaching methods! Remote learning enables us to keep our costs down and the doors of opportunity open for our students.
Launching the remote learning pilot program will cost $20k to provide tablets for the targeted grade levels (initially grades 9 and 13).  We already have a commitment to supply necessary materials, installation, and instruction.  Gratefully, an anonymous donor has offered to match every dollar you donate by October 31, 2020 to assist LCM in reaching this goal.
With your generous support, continued ingenuity during the pandemic and by God's grace, we can make this happen!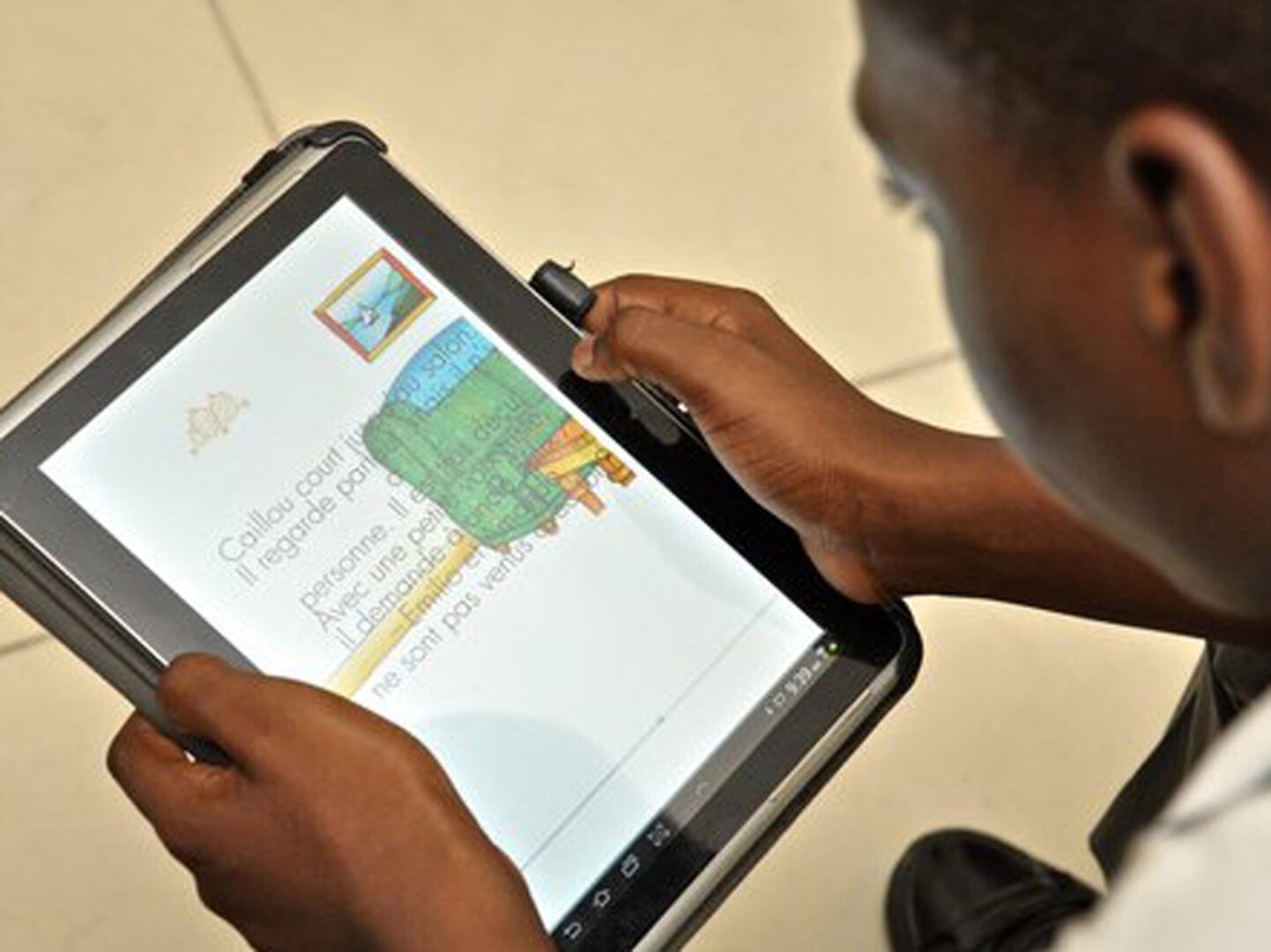 Other Opportunities to Make a Difference!
"Thoughtfulness is the beginning of great sanctity. If you learn this art of being thoughtful, you will become more and more Christlike, for His heart was meek and always thought of others."